Cristiano Ronaldo just launched his own line of hotels:
http://www.
forbes.com/sites/jimdobso
n/2016/06/28/sleeping-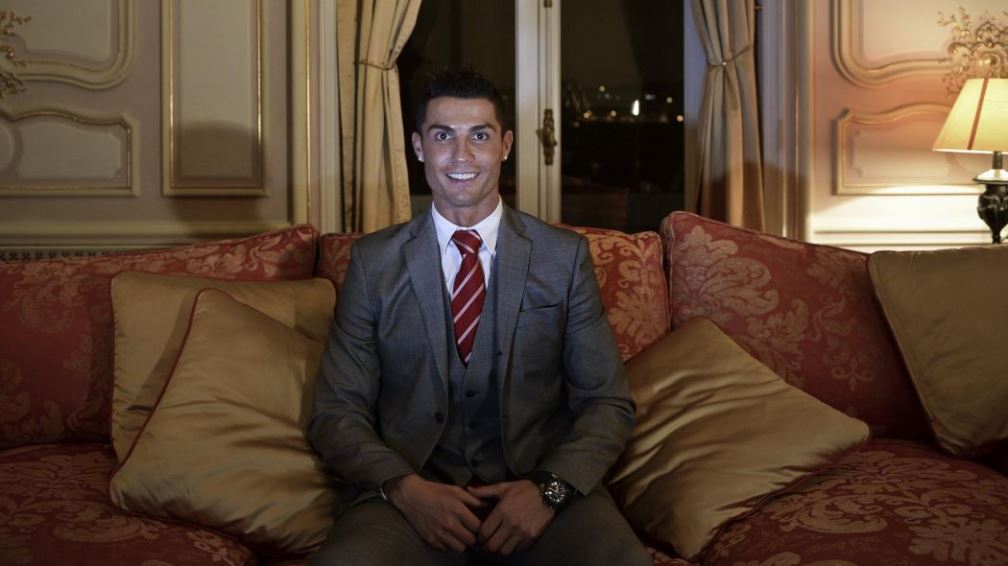 When you're the most recognisable footballer on the face of the planet - with the only exception perhaps being David Beckham - it's only natural that your influence extends beyond the beautiful game. For Cristiano Ronaldo, the next step for him is the hotel business.
The three-time Ballon d'Or winner, who has enjoyed a remarkable couple of months in winning the Champions League with Real Madrid as well as captaining Portugal to Euro 2016 glory, has reportedly invested $40m in a range of hotels in Madeira, Lisbon, Madrid and New York.
It's a move that, Ronaldo hopes, will grow his 'CR7' brand even further, following successful ventures into underwear, footwear and fragrances.
And the first CR7 –his initials and the number on his Real Madrid jersey, and also the name of his fashion label – on the waterfront in Funchal, gives a fair indication of just how Ronaldo-centric they are, even down to little banana ornaments (aah, remember that banana kick?), bronze casts of his hands protruding from walls, framed jerseys, portraits and football-pitch green carpet along corridors, among many other touches.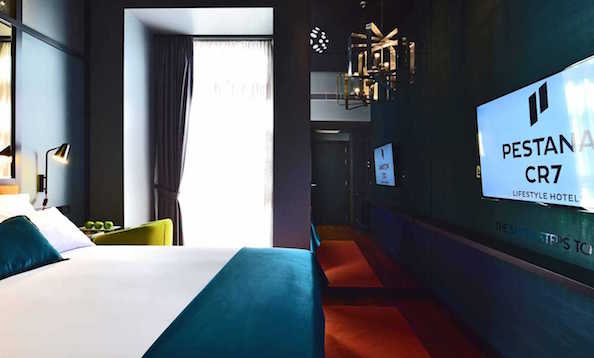 Cristiano Ronaldo's new hotel in Lisbon:
http://www.
lisbonlux.com/lisbon-hotels/
pestana-cr7-hotel.html
…
#CR7
#CristianoRonaldo
#Lisbon
#Portugal
#

Lisboa
Ronaldo's latest business venture could end up being his most profitable, co-owning a string of restaurants with Pestana Hotels, opening in Lisbon (in the Historic Downtown), Madrid (on the Gran Vía), Madeira Funchal (fronting the Cruise Harbor) and New York (close to Times Square).
According to Forbes, Ronaldo has a good professional relationship with Dionisio Pestana, owner and chairman of the Pestana Hotel Group.
It's a move that, Ronaldo hopes, will grow his 'CR7' brand even further, following successful ventures into underwear, footwear and fragrances.
The timing could not be more perfect for the launch of the Pestana CR7 hotel range. Within days of the brand's first property opening, its figurehead, Cristiano Ronaldo led his country to its historic ultimate victory in Euro 2016.
The Portuguese captain may have been off the field injured when the cup was won, but his popularity remains nothing short of phenomenal. Hence, the Portugal-based Pestana Hotel Group have more-than-happily partnered with the devastating striker to create CR7, a Ronaldo-centric series of properties in Funchal and Lisbon in Portugal, in Madrid Spain – the home of his professional football life – and in New York, where he bought a $US18 million apartment earlier this year.
Ronaldo has explained recently that, as much as he loves football, he understands that his career won't last forever. He isn't prepared to just sit around and count his medals once he's done: "My job is to play football, but life won't always be like this. I have to dedicate myself to this new project and I have the best team in the world around me.
"I am young but I feel very fulfilled so this project is exciting for me. I'm thinking about my future, and my son and my family."